The whistleblowing website WikiLeaks has released a new tranche of emails from the hacked account of Hillary Clinton's campaign chair, John Podesta.
Sunday's release brings the total number of emails leaked online by WikiLeaks to 26,803.
Prominent members of the Clinton campaign team have accused RT of direct involvement in the email hack due to its swift reporting on the WikiLeaks releases, despite the emails being publicly available through the WikiLeaks website.
WikiLeaks has been releasing the Podesta emails at around the same time every day for over a fortnight.
Rubio's 'coordination' with Citadel CEO
An email thread from October 29, 2015 reveals the Clinton's campaign 'intel' at work. Chicago based attorney William Mahoney emailed Podesta informing him of an encounter he witnessed between Republican candidate Marco Rubio and Citadel CEO and founder Kenneth Griffin.
"Interesting sighting at our residence in Chicago. Walking in lobby from dinner. Marco Rubio leaving, escorted by Ken Griffin from Citadel – Griffin had small event for him at residence. Super pac money to follow – Thought you should know," Mahoney wrote.
Podesta replied, "Wow! great intel", and forwarded the message to Tony Carrk, Clinton's research director, who commented that the meeting "smells like coordination".
"So the guy bankrolling the new super PAC that has an ad using her Benghazi testimony is talking with the candidate who is attacking us on Benghazi," Carrk added.
Hedge fund manager Griffin has been named as one of the financial backers of the Future 45 organization which supports Donald Trump's presidential run. Future 45 produced the aforementioned video criticizing Clinton over the Benghazi attack in which four US citizens, including Ambassador Chris Stevens, were killed.
Concern over Obama's Afghanistan strategy
Emails dated November 29, 2009 between Podesta and US army officer, Jon Soltz, who served in the Iraq War in 2011, reveal concerns from both men over Obama's imminent plan on the future of US soldiers in Afghanistan.
Obama announced on December 1, 2009 that he would send over 30,000 additional US troops to Afghanistan.
Soltz, who founded the veteran support organization  VoteVets.org, was an outspoken critic of Operation Iraqi Freedom in 2003 in which he had served as a captain. In the emails leaks Sunday, he sought advice from Podesta on how to deal with his reservations about Obama's proposal.
"I know our members who we have polled don't support what I think the Obama administration will unveil. We have always been supportive of them, even to be honest when they don't seem to include us on much," he wrote.
"Do you have any guidance on how to approach this. Obviously there is a donor component here and we have never really been in a position to disagree with our allies," Soltz continued.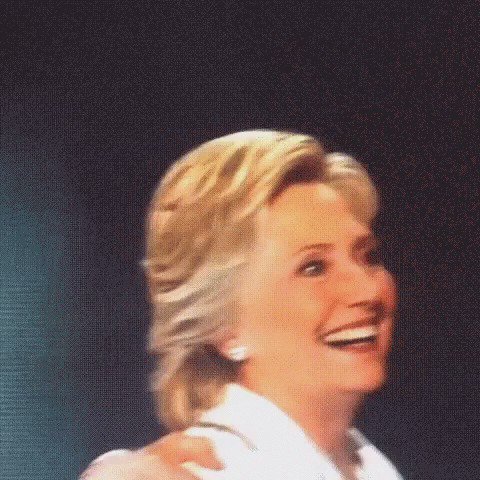 Podesta responded that he shared Soltz's concerns, but was short on guidance: "I'm with you man. Not sure on advice. I think it is time to raise questions at a minimum or at least ask for answers from admin."
Soltz replied that he would follow his gut on the issue, though he sought Podesta's support on that, saying: " I have to sleep at night. Just help cover me please."
The veteran noted that despite his support for the Obama administration, his organization has never been included in discussions about the Afghanistan strategy. Soltz worried that taking a strong stance against the proposal risked exacerbating this.
August 2015 was a hectic time for the Clinton camp as they prepared to handover a thumb drive and private email server containing thousands of classified emails, some top secret, to the FBI from her time as secretary of state. A newly released email thread from that period shows Clinton staffers strategizing on the issue.
On Saturday, August 8th 2015, Hillary speechwriter Dan Schwerin composed a potential "open letter" in an attempt to weather the media storm that was sure to accompany news of the surrender.
"Well, I took a stab at an open letter that would walk through more of the background and still make some strong points we want out there in her voice," writes Dan. "I'm not convinced that this works or that it's even a good idea. But take a look and see what you think."
David Kendall, a lawyer from Williams and Connolly, clarified: "Just a factual point: we turned over the thumb drive on Thursday [August 6th] and are negotiating the turnover of the server. We should not give a specific day when she 'decided' or 'directed'."
The Clinton camp later provided a statement, rather than an open letter, from Clinton's press secretary, Nick Merrill, on the surrender of the server  two days later.
Lobbyist and PAC funding
In messages dating back to February 2015, the Clinton aides sent an internal clarification among the team that they would accept funds from lobbyists and PACs, as failing to do so would be "a bit disingenuous".
An email thread, started by Bloomberg journalist Jeanne Cummings, asked Clinton's campaign manager Robby Mook whether Hillary "might adopt Obama's ban on giving if she decides to run."