WikiLeaks drops another tranche of #PodestaEmails from Clinton campaign chair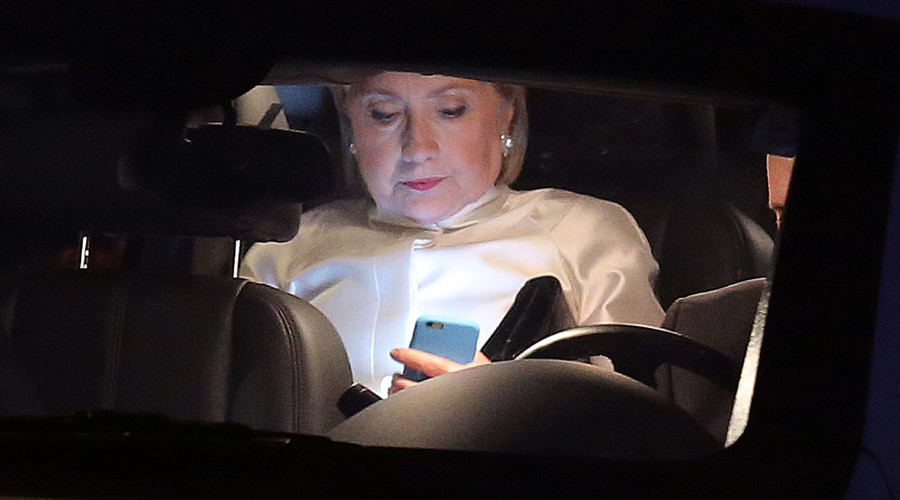 WikiLeaks has dumped another batch of emails from the account of Hillary Clinton's campaign chair, John Podesta. This is the 21st batch of communications to be released by the whistleblowing site.
There will be a total of 50,000 emails released in the lead up to November 8, according to WikiLeaks. So far, 35,594 have been published.
On Thursday, further discussion among the Clinton campaign of Bill Clinton's controversial past was revealed, while Clinton adviser Neera Tanden branded the private email server debacle as "f**king insane."
READ MORE: 'How's this different from Bill Cosby?': Past of Hillary's husband discussed in Podesta emails
Speaking via telephone to a conference in Argentina on Wednesday, Julian Assange claimed the ongoing releases had "whipped up a crazed hornet's nest atmosphere in the Hillary Clinton campaign." Assange also claimed that the campaign had attempted to hack the WikiLeaks servers.
READ MORE: Assange claims 'crazed' Clinton campaign tried to hack WikiLeaks
Israel is depressing
Podesta tells Clinton adviser Neera Tanden that "Israel is depressing" in a mail from March 18, 2015 titled 'Man'.
The right-wing Likud Party led by Israeli Prime Minister Benjamin Netanyahu won a surprise victory in national elections on the same day, handing him his fourth term in office and making him Israel's longest-serving prime minister.
He's bad bad bad
In an email chain from February 2016, Clinton's Jewish Outreach Director Sarah Bard mocks Bernie Sanders for his lack of following in Israel. She sends a link to a New York Times article which claims Sanders sought advice from an expert who accused Israel of having ties to a chemical attack.
Media mogul Haim Saban gives his two-cents on the topic, stating that "Bernie Sanders has a 25 year awful record on Israel," before adding, "THIS is NOTHING."
"Get your researchers to come up with some of the awful things these 2 (sic) have said about the US/Israel relationship, and you will have plenty of ammunition on the issue," Saban goes on. "He's bad bad bad."
DETAILS TO FOLLOW.