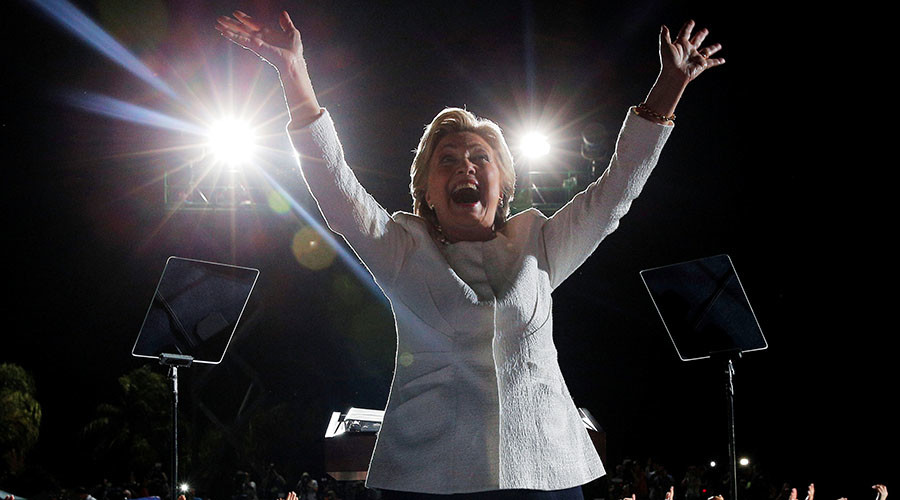 Wikileaks has released a new tranche of correspondence from the hacked email account of Hillary Clinton's campaign chair, John Podesta.
The latest release consists of over 1,100 emails. More than 43,000 emails have now been published by the whistleblowing site, which has pledged to make public a total of 50,000 in the run up to next week's US presidential election.
Tuesday's email release divulged more details on the Clinton team's reaction to her email server scandal and gave further insight into its relationship with the MSM.
'Keep this whole enterprise under wraps'
An email from early September 2008 outlines how Google helped President Barack Obama's transition team to set up 'secure data rooms' for sharing information such as "policy promises, as well as legal documents like expense
reimbursements and contribution forms".
The email from Obama aide Chris Lu, who is currently the deputy secretary of labor, explains how the "data rooms" can be accessed by staff – and emphasizes the importance of maintaining secrecy over their discussions.
"The one thing you should know is that contrary to the log-in
instructions, we're not giving out "transition2008.com" email addresses. We think that would compromise our ability to keep this whole enterprise under wraps," he writes.
The secrecy reminder is somewhat surprising, given the role Citigroup played in picking Obama's cabinet even before the election.
'In the land of the blind, the one-eyed man is king'
An email thread with the subject title 'Lanny' shows an apparent difference of opinion between Hillary Clinton and her staff regarding Lanny Davis, lawyer and former special counsel to President Bill Clinton.
On May 11, 2015, Clinton senior adviser, Philippe Reines writes: "Hrc is anxious to move forward with the commitment that I will keep him focused and in line. Do you guys need to run any more traps on your end or can I reach out to enlist him?"
Huma Abedin confirms that Clinton called her and said she wants Davis, to which Jennifer Palmieri responds, "Think we are stuck with Lanny for the brothers".
John Podesta adds his two cents commenting: "In the land of the blind, the one-eyed man is king."
The campaign team's issues with Davis came to light in a previously leaked email from March 2015 where they came down hard on TV remarks he made suggesting a review of her private server.
DETAILS TO FOLLOW
sourcehttps://www.rt.com/usa/365082-wikileaks-releases-podesta-emails/