The Louvre museum in Paris has been cordoned off after a French soldier opened fire on an attacker, wounding him, local media report. The attacker armed with a knife reportedly cried out "Allahu Akbar."
WATCH LIVE: Scene of shooting outside the Louvre Museum
The French Interior Ministry reported that there has been a "grave public security incident" in the vicinity of the Louvre museum. The area has been sealed off.
The attacker tried to assault the soldier with a knife, according to Reuters. Other reports say he was a wielding a machete.
The man was also carrying a suitcase and tried to enter the Louvre museum with it through the Carrousel du Louvre area, the agency said citing police sources.
The attacker cried out "Allahu Akbar," a French police spokesperson said, adding that no explosives have been found so far.
Les services de secours arrivent au Louvre
Police also said that the attacker's remarks led them to believe that he had intended to carry out a terrorist attack, and was possibly acting alone.
"We are dealing with an attack from an individual who was clearly aggressive and represented a direct threat, and whose comments lead us to believe that he wished to carry out a terrorist incident," Michel Cadot, the head of the French capital's police force, told reporters.
RT

✔

@RT_com
LIVE: Scene of shooting outside #Louvrehttps://www.periscope.tv/w/a2L84jFZTEVKellSV2dFTm58MW1yR21OUEVCbE5KeSYBbXoWAZktwZF0rfBJG41JblVitskeYdZkRsFhrmiY …
RT @RT_com

LIVE: Scene of shooting outside #Louvre

periscope.tv

150

150 Retweets

56

56 likes
French anti-terror police are now looking into the incident, with Prime Minister Bernard Cazeneuve saying the attack was "clearly of a terrorist nature."
A second person has been detained at the scene, though, following suspicious behavior, the head of Paris police added.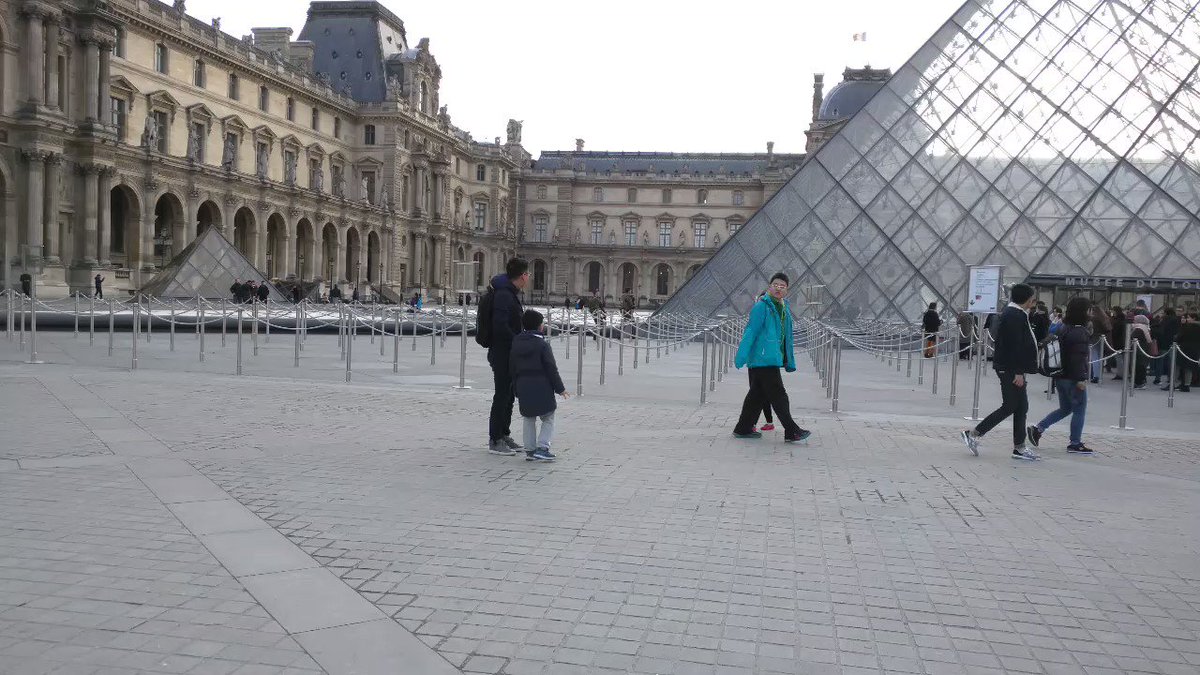 VoiceB0xx

@voiceb0xx
Something is going down at The #Louvre 30 National Police vehicles with guns drawn
285285 Retweets

172172 likes
Taylor Walstrum

@twall_e
Currently being evacuated from the #louvre due to a minor terrorist threat

yay France
Five shots were fired at the attacker, who was injured. It is understood that he sustained injuries to his legs or in the abdomen, but police say they are not life threatening.
The attacker has not been identified yet.
The soldier who had been attacked was slightly injured in the Louvre attack.
The nearby Palais Royal Musee du Louvre metro station has been closed due to the incident, witnesses said on Twitter.
Europe 1 radio says the square in front of Louvre was partially evacuated while bomb disposal officers were sent to the scene. Reports on Twitter also suggest some tourists were led to locked-down halls at the Musee du Louvre.
The Louvre in the center of the French capital is one of the biggest tourist attractions in Paris. Soldiers patrolling the area around the museum are part of Operation Sentinelle, the massive security beef-up measure that followed terror attacks in 2015 and 2016.